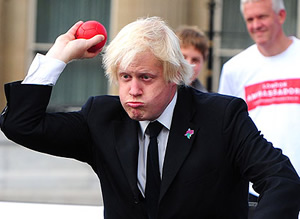 Part 1 – Introduction
Having we started yet?
We can't count, but we know this is the August Easter special, which will be out by Christmas.
Lovebug's odd sound.
At the 3 minute mark we say we're at both 9 and 16 minutes into the recording.
Well seasoned, confusing introductions: Dave, Dave, not Dave and fourth man.
Part deux – Guess the Sound
Duffers emit sounds, and can identify them in just several hundred guesses.
Music interlude of a Scottish nature. Jim Tait – Song Composed in August
http://www.jamendo.com/en/track/702720/song-composed-in-august-words-by-robert-burns
Part C – Well-tempered debate on Scottish independence

Scottish independence, with reference to mcnalu's blog post. We range through topics of nationalism, currency, Europe and British vs English/Scottish/Welsh/Irish.
Music interlude with a lady singing rather well.
Plug&Play – Lost a Friend
http://www.jamendo.com/en/track/443549/lost-a-friend
Part IV – Boris the buffoon?
We move onto the next topic of Boris Johnson, London mayor, but then instantly return to Scottish independence, though in time we get back to Boris and his bid to escape being mayor of London to become an MP with a view to leading the Conservative party (it's like Puss in Boots backwards).  The Prime Minister Questions pantomine. Media filling time with pointless questions and reporters reporting from pointless places.
Musical interlude a la electronica
Small Colin – Dancing Cakes
http://cctrax.com/s/665-small-colin/897-tape-productions
Part 101 – Poor old Belgium
Why do TV shows have it in for this country? Why can't they form a government.
Part n – Stuff
Guess this whisky? Finding Scottish music released under free culture licenses is not easy. Mcnalu realises he's not making sense.
Part Aleph-0 – Retroductions
We introduce ourselves and Dave is going on an exciting trip, but then returning to grotty, rainy Britain.
Send in your funny sounds and pictures of Belgians, and sample whisky!
Good night!
Famous classical piano dude musical interlude
Sergei Rachmaninoff plays Frédéric Chopin's Waltz in E flat, Op.18
https://ia600404.us.archive.org/11/items/Rachmaninoff-PlaysChopin/TR398A1.ogg
Podcast (opus): Play in new window | Download
Subscribe: RSS
Podcast: Play in new window | Download
Subscribe: RSS
Podcast (mp3): Play in new window | Download
Subscribe: RSS