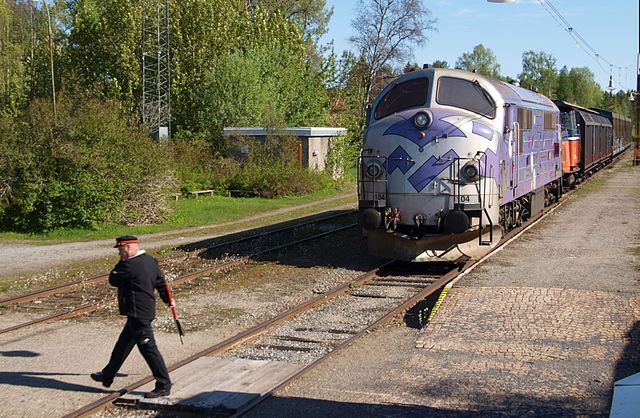 Part One
For the first time we manage, with some difficulty, to start an episode with an introduction. This was followed up with some federated thoughts and a declaration of our love for data retention and "capture everything". Brewster Kahle, a very interesting duffer, was mentioned.
As usual we wonder if we have received any feedback, and we notice someone besides ourselves had flattrd us again! This makes us so pleasantly surprised it has to be celebrated with some groovy music, fitting for the younger duffer segment.
Part Two
After clearing out the brainfog with the music, Mikael dragged out some old tech for Guess the Sound. The duffers present had some difficulties finding out what sound it was. A non-present member of the cast found out more quickly. He claims.
The discussion progresses into a lamenting of kids nowadays. We conclude that many things were more boring and better in the old days, a.k.a. our own childhoods, such as Meccano, Märklin, Lego and empty toilet rolls.
The duffers then show themselves to be sophisticated gourmets (tautology is the way of the duffer) in a discussion of food. After that we display a wonderful sense of fashion. Ingenious duffer movies are also discussed. We also ponder the phenomenon of merchandising.
Somehow the talk turns to the Up Helly Aa – a festival in Shetland.
Here follows music, to reset the listeners' neurons for part three.
Part Three
In January, the United Kingdom implemented a national Internet Porn Filter. The duffers discuss filters and censorship, and the implications for parents, children, safety and who is responsible for what. As responsible parents, we also discuss cigarettes and snus.
Gavin notes that "water can kill you". This reminds us of another subject in our shownotes: Nuclear War. To get in the mood, we play some atomic music.
Part Four
The duffers discuss the Cold War, nuclear deterrence and Dr. Strangelove.
This reminds us of good auld tech like cassette tapes and Super 8 film. Naturally, talking of copying technology leads to discussing the copyright regimes and "pirating".
We segway back to the Cold War, the Iron Curtain and how much things have changed. Please note this episode was recorded in January, hence no mention of the recent happenings in Ukraine. Gavin describes the Tri Border Point between Hungary, Austria and Slovenia. We also mention the growing nationalism in Europe. Which leads to a clarification of the difference between Geats and Swedes. It is also noted that size matters when it comes to Sweden, and that map projection may have something to with it.
Next, we got into ethnic jokes. Some people called the police.
One of the duffers own a talking pyjamas, apparently.
Part Five
Outro music and some more banter. We realize we have talked about "not much" for one and half hours. To make amends, we decide on a new feature as amendment.
Finally the episode has come to an end and we are rewarded with enthusiastic applauding.
Image source: https://commons.wikimedia.org/wiki/File:Station_ulrikfors_2010.jpg
Music played
Stondie – Question [link] CC-BY-SA
The Agreeables – Don't Bring Me Down [link] CC-BY-SA
Sublustris Nox – Post Atomic [link] CC-BY-SA
Tennessee Happy Boys – Sweet Georgia Brown [link] PD – recorded in 1925

Podcast (opus): Play in new window | Download
Subscribe: RSS
Podcast: Play in new window | Download
Subscribe: RSS
Podcast (mp3): Play in new window | Download
Subscribe: RSS